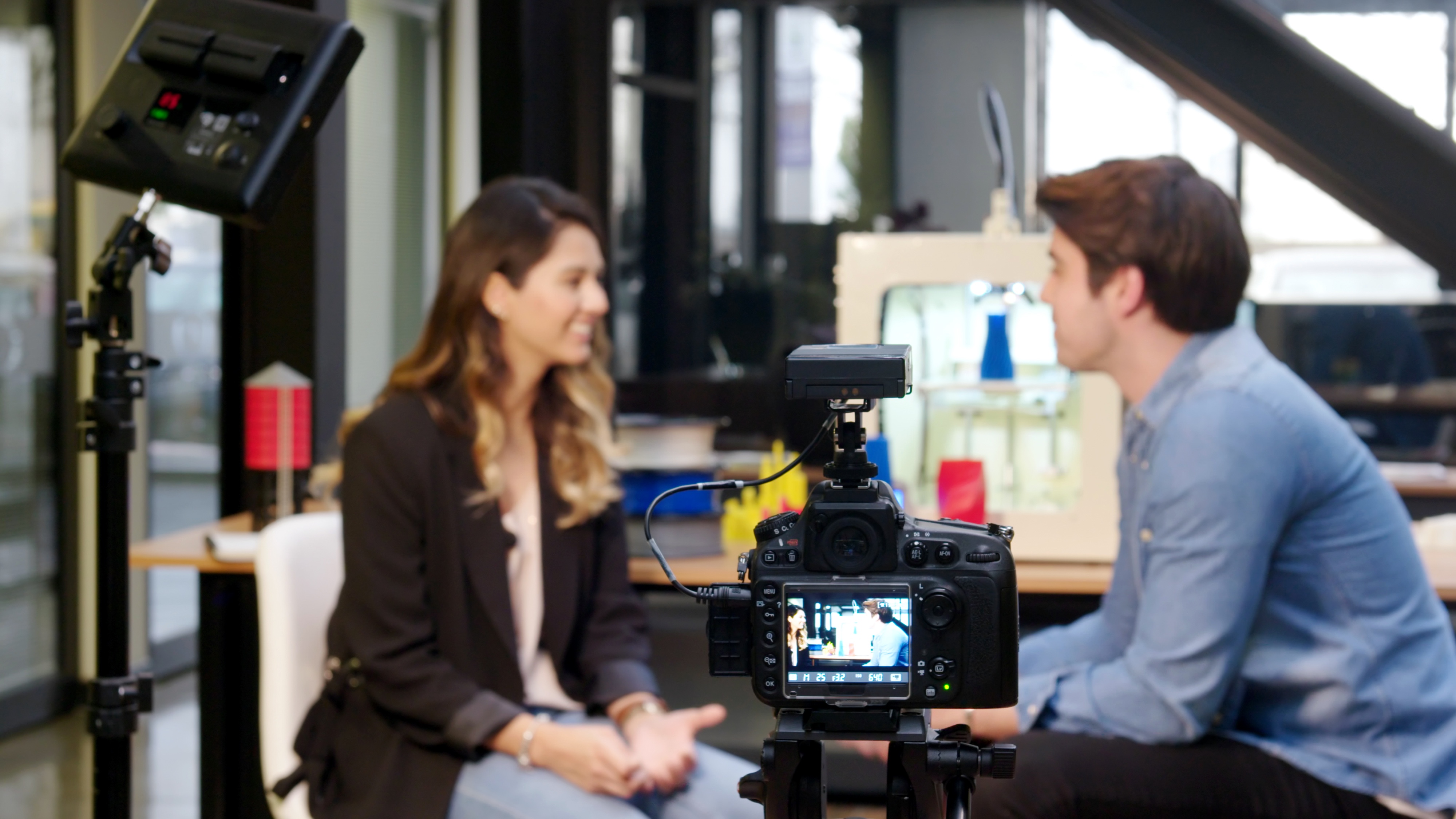 The Latest News from Fresnel and Our Portfolio Companies
Blue Creative Group Doubles Revenue Through Strategic European Acquisition
On May 4th, Blue Creative Group acquired Chiasso, Switzerland-based Sand People Communication (SPC) through a share purchase agreement. This acquisition created an opportunity to merge a debt-free, highly profitable operation with a strong balance sheet, and superior management into Blue Creative Group. Sand People focuses solely on media relations and media buying services, services not fully offered by Blue Creative. The combined entity now manages 68 clients across the globe. Learn more about the acquisition.
New Year Sees Strong VC Support for Fintech Startups
Investors have been backing fintech startups at a rapid clip, with more than ten deals worth more than $100 million in the first two weeks of 2021, according to an article on Pitchbook. The article cited data points that indicate momentum is continuing from last year, when VC-backed companies in the sector saw investment of $41.7 billion. Many segments in the fintech area are growing, including technology that allows banks to better analyze financial data and digital payments. Learn more about Fresnel and the wider world of fintech investment.
The Payments Sector Is Primed to Lead Fintech Growth in 2021
Payments will be the biggest growth area in the coming 12 months, according to recent industry survey of fintech professions. A survey of fintech professionals indicates that 61 percent consider the payments sub-sector to be the highest growth area over the next 12 months. Read more.
Creating Opportunities in the Global Economy of Cashless Transactions
A global economy driven largely by remote transactions during a pandemic is showing growth potential in areas affected by possible regulatory changes as new technologies facilitate business without sacrificing security. According to Fortune, markets to provide payment systems are shifting rapidly in light of political and social environments. Three companies in the Fresnel portfolio are already exploring the opportunities.

Perpetual Sports Network Partners with Venuetize to Expand Name, Image, and Likeness Opportunities
Perpetual Sports Network and Venuetize have partnered to create a Content Hub for collegiate athletes to help monetize their Name, Image, and Likeness (NIL). Perpetual Sports Network, a Fresnel Companies portfolio company, is implementing a three-part strategy that will come together as a single, integrated solution to protect the athlete, build their future, and provide athletes with the new NIL opportunities. A content hub will be connected to Perpetual Sports Network's proprietary blockchain smart contract platform, a key component to protecting the athlete, providing secure levels of transparency, and additional elements of compliance tracking for colleges and universities. Read about this exciting partnership.
Lessons Abound as Venezuela Becomes a Proving Ground for Mobile Payment Apps
According to an article in Bloomberg Businessweek, the use of mobile payment apps is growing around the world, largely due to the impact of the coronavirus outbreak, which has caused lockdowns and increased shoppers' concerns about infection through by using cash or credit card readers. Nowhere is this effect more apparent than Venezuela, where a devastating combination of coronavirus infections, an anti-capitalist government dealing with both international sanctions and exploding inflation, and a crumbling economy, has become a petri dish of sorts to demonstrate how a cashless society functions. Read more.
Venture Capital Activity in Healthcare and Wellness Segments Continues Growth
Digital technologies are finding their way into the health and wellness industries and venture capital investment is showing the way as pharmaceutical companies, medical practices, drugstores, and even gyms and spas look to accommodate the demands of patient-driven care. Learn more. 
Blue Creative Group Develops Video Program for Healthcare Disruptor DispatchHealth
Fresnel Growth Capital company Blue Creative Group is now providing marketing services to DispatchHealth, which is disrupting healthcare by reinventing how comprehensive healthcare can be received in the patient's home. Read about the video program for this new client.
Building Businesses and Relationships, and Always Using the Metrics
President and Co-Founder of Digital Latitude Solutions Scott Murray uses his more than two decades of experience delivering services and solutions for consumer brands and retailers. We asked him about his thoughts on business, including creating value through relationships and coordination among his partners and clients. Read how he does it in his own words.
Draft of European Crypto-Asset Regulations Indicates Friendliness to Innovation
The European Commission is drafting legislation pertaining to digital assets, particularly crypto-assets and blockchain fintech, according to reports. While legislation is expected to appear soon, the commission has sought comment from European Securities and Markets Authority and the European Banking Authority to determine how current financial services regulatory framework applies to crypto-assets. See what may be in store. 
Digital Assets Will Play a Large Role in Next-Gen FinTech
Anyone looking for growth opportunities in fintech need search no further than technologies that allow consumers to access the value held in cryptocurrencies more readily, according to a new report. Gain insight about opportunities.

Fresnel Companies Portfolio Focuses on Customer Needs
The Fresnel Companies portfolio companies Tring Live Media and Digital Latitude Solutions analyze the data of consumer behavior, while fintech payment and transaction startups Emergent International Payments Systems and Torus Global are approaching the consumer-behavior model from a different angle—taking the pinch points out of the payment process. Get a better understanding of the portfolio companies and their positioning.

Credit Cards and Crypto Signal Future Payment Trends
A recent development links credit cards and cryptocurrency. MasterCard has inked a deal with Wirex, following last year's deal with Coinbase and Visa. Read what the analysts are saying.
Video: Torus Global Introduces Torus Rails, a Seamless Worldwide Transaction Infrastructure
To see how Torus Rails links disparate transaction infrastructure through a unified rail system to create a seamless worldwide network, watch this video.
See What's in Store for Tring Live Media in 2020 and Beyond
Tring's mission to use technology to help retailers understand their customers better has never been more important. The pandemic has affected the way consumers around the world approach shopping through brick-and-mortar locations, curbside and local delivery, as well as online, so investing in data collection and analysis is quickly becoming smart strategy for everyone. Learn more about the future now.
Emergent International Payment Systems Executive Director Travels to Africa
Emergent continues to expand its business in sub-Saharan Africa after last year's launch of a prepaid debit card in the Democratic Republic of Congo. Even with the pandemic and government-instituted quarantine in major cities including Kolwezi, Lubumbashi, and the capital city of Kinshasa, the Kolwezi Visa has been the reliable payment method, and Emergent has other opportunities in the works, thanks to the on-site presence of Executive Director Marc Asselineau. Read about his travels.
The Fresnel Companies Spotlight On: Dialing in the Message with Blue Creative Group
Blue Creative Group works with client management teams, often finding there is a fragmented understanding of the business among the roles represented, resulting in an inability to communicate a company's message in a singular and concise pitch. Before Blue begins working on any marketing deliverables, the team wants to ensure this foundational blocking and tackling is complete. See how Blue helps clients develop their message.
Insights from Parker Street: Fast Forward Through a World on Pause
During the early days of the pandemic and its accompanying economic downturn, The Fresnel Companies partners chose a course that required more acceleration, driving the development initiatives of future-proof businesses, stop-gapping ourselves where needed, and identifying growth channels and the potential for new business. Read more.
Blue Creative Group Helps its Renewable Fuel Client Pivot the Message in a Changing Energy Landscape
Blue Creative Group has been working with Gevo, Inc., a publicly traded innovator that makes advanced renewable fuels, to develop its message since mid-2019, when the company was targeting a market of airlines setting passenger records with its sustainable aviation fuel. Fast-forward to 2020, when the pandemic has caused governments to discourage travel and people are self-isolating. Read about the message shift.
Fresnel Companies Expert-in-Residence Is an Evangelist for Disruptive Technologies
Frank Murphy is an avid networker who seeks and delivers connections that help move the dial, and that open approach, combined with a mix of enterprise and startup experience, has helped him understand how technology can change the world for the better. Get some insight from Frank Murphy.
All Hands Alliance Gets New Executive Director and Office in Newport
All Hands Alliance has had a busy couple of months, naming Holly Paterson executive director, and opening an office in Newport. This nonprofit worldwide community effort has the mission to eradicate trash and debris from the world's oceans waterways through global citizen participation. Read on to learn more.
Insights from Parker Street: The Adaptability of Success
With all the volatility in the markets, the upending of daily lives due to the Coronavirus, the upheaval of the energy markets, and the general rattling of confidence, the partners at The Fresnel Companies had a few different paths to choose. Read the post from Managing Partner Andrew Casson.
The Fresnel Companies Spotlight On: Leveraging Technology
The Fresnel Companies sees opportunity in certain areas of IP held by its various portfolio companies. The technologies include blockchain, security, payments infrastructure, and more, and the idea is to help clients to realize rapid growth through innovation. Explore the ways your business can work with the Fresnel Companies to leverage technology.
The Fresnel Companies Partners Share Their Philosophy in New Video Series
The partners of the Fresnel Companies have an innovative take on the way they invest in businesses, and in this video they discuss how Enterprise Optimization works. This is the first video in an ongoing series that will let Andrew, Tom, and Murph share their unique insights about helping entrepreneurs and forging growth. Watch the video here.
Blue Creative Group Launches New Website for Emergent International Payments
Emergent International Payment Systems, a Fresnel Portfolio company, worked with marketing-services agency Blue Creative Group to launch a new responsive website to help share its groundbreaking business model with prospective partners. The company offers unique solutions to the unbanked and underbanked populations of sub-Saharan Africa and beyond. Learn more about the site and Emergent International Payment Systems here.
Kelly Blake Joins Blue Creative Group
Blue Creative Group is excited to add Executive Vice President Kelly Blake to its team. With more than 20 years of experience, Blake made her name time and again by listening to clients and tailoring campaigns and services to meet their specific goals. She creates traditional media strategies, including marketing, events, retailer and consumer promotions, chiefly in the sports, outdoors, and health and wellness industries. Read about Kelly.
Insights from Parker Street: The Origins and Interactions of Good Business That Create Growth
At the very root of the business relationship, there's always some problem and there's always some need that stems from that problem. As an entrepreneur, we look at it: Who is solving this problem and how are they going about it? For some reason, the analysis of what's missing is the thing I love to do the most. Read the post from Co-Founder and Partner Tom Thies.
Fresnel Expert-In-Residence Applies Proven Technology to New Challenges and Creates Efficiency and Profitability
Terry Reeves is an Expert-in-Residence for The Fresnel Companies and is an entrepreneur who focuses on applying technology to businesses to solve problems, helping to make them more efficient and effective, and evolving them from players to market leaders. This is a pertinent mission that applies to everything we do at Fresnel each and every day. Read about Terry here.

Insights from Parker Street: Frequent Flyer Karma
I spend too much time in the air and realize that most business travelers understand flying etiquette. Yet after accumulating a bunch of miles already in the New Year, I want to take an opportunity to get up on my soapbox about how some travelers act and treat those around them—even people who travel for a living. Read the post from Managing Partner Andrew Casson.
Insights from Parker Street: Core Values
The Fresnel partners were recently in Boulder, Colorado, working with The Blue Creative Group, our in-house marketing agency, on a new video to communicate the Fresnel story. The day before the cameras rolled, we sat around the table as the Blue team, headed up by George Sass Jr. and Andy Hawk, pressed each of us to communicate the Fresnel Companies story and consolidate it into an elevator pitch.
Read the whole post from Managing Partner Andrew Casson here.
VXP Radio Network to Rebrand as Tring Live Media and Expand Revenue Streams
Fresnel portfolio company VXP Radio Network has been renamed Tring Live Media to reflect a more uplifting identity and the evolution of our technology. Tring will continue to be a recognized leader in the in-store audio market, and is focused on reinventing how consumers engage within the brick-and-mortar environment. Learn more about the Tring rebranding here.
Insights from Parker Street: An Improved Approach
Believe me, I realize saying to someone on the other side of the table that "we're better because we're different" will be met with a big eyeroll. So, I apologize in advance and ask that you hold back any adverse facial expressions until the end of this missive.
Read the whole post from Managing Partner Andrew Casson here.
Cipherium Offers Three Insights into Cybersecurity
William Gomez is CEO of Cipherium, a Fresnel portfolio company with a creative approach to cryptography that takes a look at what tools are available, then assimilates each of their best features strategically. Here he offers three insights into cybersecurity.
1. Understanding hackers is the best way to beat them. "Hackers flow like water, and they take the path of least resistance," Gomez says. "One method we use to keep them out is encryption, but it can be very insecure if we use weak passwords. A 'brute force' program is a tool that hackers use to try to break the encryption key, which is the password that encrypted it in the first place: Basically the program tries to guess the password used to encrypt the file. The human-level password is the weak point: a kid's name or a dog's name and a date of birth is going to be easier to break than a randomly generated 64-character string of numbers, upper- and lower-case letters, and symbols."
2. Hackers like big targets. "Many companies have been hacked and reported massive losses of consumer data in the last few years—companies such as Equifax, Target, and Yahoo," he says. "They became targets because they centralized the data, storing it all in one place that they considered secure. By putting all that sensitive data in one place, they each created a honeypot, and each was much too valuable for the hackers to resist."
3. The world as a whole has figured out that decentralization is one way to beat hackers, but there are ways to improve on it. "Cipherium is licensing some of its patented technology to HarborX, which employs two patent-pending technologies to secure crypto-currency transactions: It uses a decentralized dynamic authentication network, and a decentralized private key management technology," Gomez explains. "Crypto currency operates on a cryptographic infrastructure where the user will have a public key, for example a Bitcoin address, which links to a private key that remains private. HarborX takes that private key, shreds it into pieces, encrypts each piece, then stores them on different computers on a network of nodes. Assuming everything of value is stored separately across multiple computers—serving as nodes across a network. Bitcoin has been operating for over 10 years now and has never been hacked. It's a triumph of both blockchain technology and cryptography. HarborX takes elements that make Bitcoin successful, like the decentralized nature, and deploys it on the most critical part of every blockchain—the private key. By decentralizing that private key using Cipherium's patent-pending technology, and splitting it into pieces, encrypting it, and sending the parts off separately to be stored in a thousand computers, it becomes too much work for hackers. Cybersecurity is all gamesmanship. It's learning the methods of your opponent, and figuring out ways to beat them that they never imagined. It's the ideas that beat the hackers."
Emergent Payments Creates Secure Electronic Payments Infrastructure in Kolwezi, Democratic Republic of the Congo
Emergent is having a busy midyear push in support of its City of Kolwezi-branded re-loadable Visa card and payments platform. The city government in Kolwezi in the Democratic Republic of the Congo has passed legislation that will incentivize and ultimately require companies in mining and other local industries to utilize the designed platform for future payments of taxes, licenses and fees. This is a tremendous opportunity for Emergent that culminated on August 9, as it co-hosted, alongside the city government, over 100 corporate partners within the region to describe the benefits of our secure electronic payments infrastructure. The entire program, which Emergent has branded as the "E-Pay Certified City" makes Kolwezi one of the first major cities in sub-Saharan Africa to convert its payment infrastructure to electronic payments. Other cities are beginning to contact Emergent for more information about our company and capabilities. Watch this video to learn more.
Blue Creative Group Signs Neuright for Complete Branding Project
Fresnel's newly launched marketing-services agency has signed Neuright, a biotech academic spin-off from the University of Maine. The researchers behind Neuright have created a new theragnostic platform that can provide drug delivery, neuropathy therapy to promote nerve re-growth, and sensitive diagnosis. Blue is creating all of the Neuright brand elements from logo, web sites, a content plan, and the overall marketing plan to bring the company out of the lab start-up stage to a viable enterprise that can continue to attract grant funding and fuel growth.
Cipherium Builds Future Profit Centers for Regenerative Authentication Technology
Developers from Israel and the U.S. are currently undertaking the first go-to-market product under the Cipherium umbrella. Fresnel Expert-in-Residence Dr. Art Sedighi, is leading the development team for completion of alpha and beta phases. The Fresnel leadership team is also underway in establishing testing processes and commercialization benchmarks for a full marketing release of our first product, HarborX, a blockchain-based technology that is poised to revolutionize transactional security.
Digital Latitude Deploys Innovative Products Throughout the Retail Marketplace
The Digital Latitude team continues to expand its involvement in military-related retail programs after renewing its consulting contract with NCR for the U.S. Government and the military's Defense Commissary Agency (DECA) base stores. On the brokerage side of its business, Digital Latitude continues to explore a variety of "better for you" products for brick-and-mortar and retail distribution.
Fresnel Launches Blue Creative Group
Recognizing the importance of executing targeted marketing strategies across of all of its portfolio companies in order drive continued growth, The Fresnel Companies is launching a dedicated marketing-services division. The Blue Creative Group will be based out of the company's Newburyport, Massachusetts headquarters and operate as the centralized marketing department for all the portfolio companies. The newly formed group will be led by a team of seasoned advertising and media executives and specialize in brand strategy, research, creative services, data engagement, and storytelling. This will be another powerful tool designed to support Fresnel's investments and drive growth in a more accelerated, efficient, and focused manner.
The Fresnel Company Hires Catapult Creative Labs to Produce Enhanced Web Sites
As part of initiatives underway to launch go-to-market strategies developed by the newly launched Blue Creative Group and the respective portfolio companies, Fresnel has partnered with Catapult Creative Labs. A division of Active Interest Media, the Boulder-based Catapult is able to translate its deep-skillset of engaging audiences across multiple platforms to the b-to-b space. A multi-phase development approach is underway that couples the brand strategy and messaging of the individual portfolio companies with Catapult's digital-development best practices. The modular approach to the individual sites will allow each site to be customized for the individual brands, while operating within a common architecture to help realize efficiencies across the portfolio.