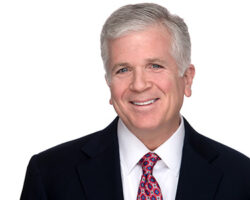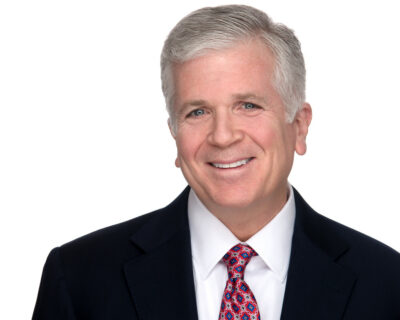 Frank Murphy is an Expert-in-Residence for The Fresnel Companies. He is an avid networker who seeks and delivers connections that help move the dial. He has a mix of enterprise and startup experience, including 20 years at Microsoft, where he got a good taste of technology and formed a strong understanding of how a technology can be disruptive.
"At The Fresnel Companies, our strategy of Enterprise Optimization relies heavily on the assets that our Experts-in-Residence bring to the game," says Andrew Casson, founder and managing partner of The Fresnel Companies. "The combination of specialized knowledge and strong relationships with experienced players mean that our experts can review and validate any ideas we have in a meaningful way that improves on our success rate. No one does this better than Frank, who sees creative applications of technology across segments and has the people to call to help speed the process."
Frank's experiences at Microsoft gave him exposure to the entrepreneurial way of thinking that is the lifeblood of startups. "I did some startup business inside Microsoft," Frank says. "I had to go before Steve Ballmer and make a pitch to get $100 million in funding, and at the time I didn't realize how unusual that is. I had just one meeting with Microsoft executives, and I told them why I wanted the money. After, they told me everything I didn't think about—but they still gave me the $100 million." Frank learned about disruptive technology and how it can work in many different ways. Often, it's not just a product, but instead is platform that can be applied to problems in a variety of industries.
After Frank left Microsoft, he cofounded a company with some friends from Microsoft, and became a Microsoft partner. Microsoft has thousands of partners globally and Frank's company became a top-35 national systems integrator for Microsoft within three years. Within five years they sold the company to a Fortune 500 company. "It was a startup and it exited successfully," Frank says. "We want our investors to do well, and sometimes that means we want capital events."
Frank met Fresnel Partner Tom Thies at the office a debit-card processor in Woodland Hills, California. They both had meetings there one day, and, after talking in the lobby of the office, they became friends, bonding over the topic of debit cards. "If you look at the Fresnel portfolio right now, Tom's debit card initiative from back then has become Emergent International Payment Systems now," Frank says. "He stuck with a great concept—and he did better than me!"
Frank's relationship with the Fresnel partners and his fellow Experts-in-Residence has been forged over the last 15 years. Frank says, "There are a lot of opportunities in the world that are just average opportunities. You can look at debit cards and Emergent as something that is way above average in terms of potential to generate wealth over time. And I respect the fact that Tom stuck with it, despite the fact that it wasn't easy, and he's done really well. I like the fact that they're taking longer-term horizons and they're not scared of hard work. The folks at Emergent are not afraid of falling down a couple of times and picking themselves back up, and marching forward. It's good for their investors, it's good for their business partners, it's good for their friends, that they have that discipline."
The work habits and the teamwork of The Fresnel Companies team are a foundation that gives Frank confidence in good things to come. "They're finding out how to repurpose disruptive technology and they're finding all sorts of upside across the entire portfolio," Frank says. "I look at the future of Fresnel and it's building a library of disruptive technologies and figuring out how to monetize those technologies across the several portfolio companies." And it's a safe bet that Frank Murphy will be there, leveraging his knowledge and his network, to help make it happen.