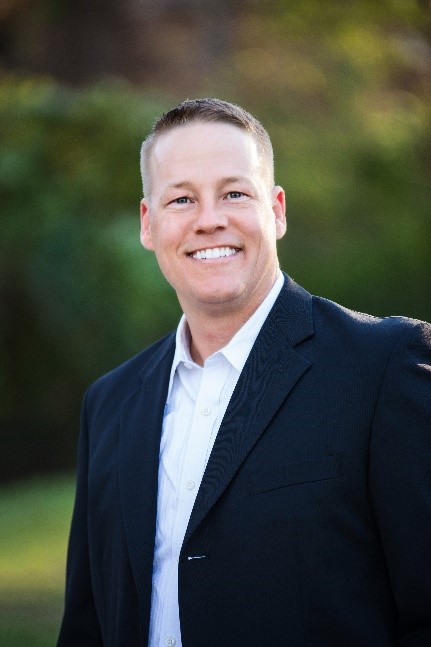 Terry Reeves is an Expert-in-Residence for The Fresnel Companies and is an entrepreneur who focuses on applying technology to businesses to solve problems, helping to make them more efficient and effective, and evolving them from players to market leaders. This is a pertinent mission that applies to everything we do at Fresnel each and every day.
"We bring in Experts-in-Residence who each have a unique outlook on business," says Tom Thies, partner of The Fresnel Companies. "The idea of using technology to improve efficiency may not sound particularly groundbreaking, but when Terry Reeves takes on a new business challenge, he doesn't just throw the latest technology at it, he applies principles he's learned to build value through efficient operation. It's these ideas that make Enterprise Optimization work, sharing success across the whole portfolio."
Terry Reeves brings a strong foundation to everything he does. His grandfather was an entrepreneur and started his own business. Terry started learning from him at an early age, and his grandfather's teachings and his guiding hand and those of his friends have informed many of the decisions throughout Terry's career and life. The men were part of The Order of the Arrow, the honor society of the Boy Scouts of America, and served on the council of that organization, and they were men with a wealth of knowledge and history of building character. "When you can take those things that are provided to you and actually absorb them, it's amazing how you can lean back on them for the rest of your life," Terry says. "They have had a great impact on my own decision-making skills, both in my personal life and also when it comes to business."
Terry started Elite Discovery, a business that focuses primarily on the legal market and corporate legal, and consults on how to handle electronically stored information (ESI) during a lawsuit. Elite works with outside counsel, corporate legal teams, the Securities and Exchange Commission, and the Department of Justice to manage all the communications and product information to support a suit or an investigation.
Terry is certified in forensic investigations and he's a forensic passware certified examiner (PCE) expert. Over the last 18 years, Elite Discovery has received 95 different awards for managed services, contract attorney review, database hosting, and from magazines like Texas Lawyer and National Law Journal, particularly in Texas, but the company also is a national presence. Because of how the business has evolved in that time, Terry has grown Elite by appealing to clients open to working with service providers outside their immediate geographic area, and so he's been able to expand the reach and have revenue growth over the last few years.
"If you can utilize analytics in a manner to help your client be more efficient and more profitable so they can use their resources in other areas, it can help a company take a leading role in the market," Terry says.
It became apparent to Terry that his understanding of applied technology would help him succeed beyond the legal space.
So he went green, but not in the way one might expect: He got involved with a business that installs artificial turf and putting greens. He saw an opportunity for an existing business that is profitable and sustainable, but the company lacked leadership and didn't utilize technology. Terry brought some workflow management and analytics and added a little bit of insight into how to understand profitability, understand marketing, and understand how to connect the dots and communicate to their crews. With a little more efficiency, they had more resources and the ability to take on more jobs without adding more overhead. "We're able to take that same philosophy, and then just replicate it," Terry says. "We found something that works that we can document and replicate. It goes right along with Fresnel's ideas."
Terry also recently started a breathalyzer company in Texas. Blowfish Interlock provides a device that people have installed in their car when they get charged with driving under the influence. They breathe into the device to allow the car to start. Using the device is monitored carefully by the courts, but it's a logistical hassle for people trying to abide by their sentences. Terry saw all these companies in the space selling themselves on cheap this and discount that. Instead he brought technology to bear on the problem with software that allows the users to sign up, directs them to a service center to get the devices installed in their cars, and provides up-to-the-minute, real-time reporting to the courts.
"I don't think it's about going in and trying to recreate the wheel, when you find a business and an entrepreneur, they have something that already fits a need," Terry says. "They have a business model that's already profitable, and they have the passion behind that story. You can work together to take all of that and put it into a tool or an engine to help connect the dots faster or in a more efficient manner. They can focus in on what they're good at, and it's a win-win for both sides."
Terry indeed is a key resource to Fresnel and is representative of our philosophy of creating a deep bench of complementary talent that can ensure we continue to create value across our portfolio and drive results for our investors.