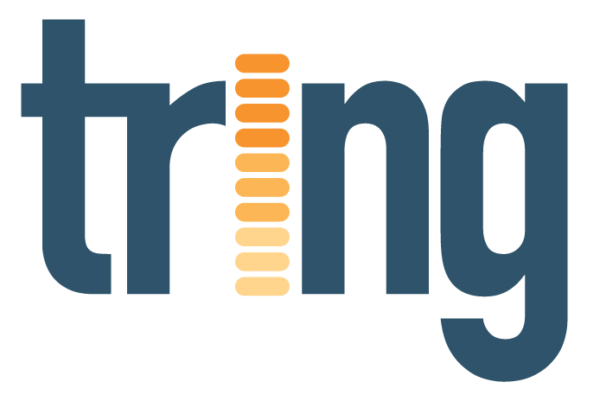 Fresnel portfolio company VXP Radio Network, a recognized leader in the in-store audio market, is completing a comprehensive rebranding in celebration of the company's 10th anniversary. Our partners and VXP managers realized that there is a much better way to offer instore audio that goes beyond just supplying background music as a service in the grocery vertical space.
As part of this bold initiative, VXP Radio Network has been renamed Tring Live Media to reflect a more uplifting identity and the evolution of our technology. Tring is focused on reinventing how consumers engage within the brick-and-mortar environment by enhancing the customer experience while simultaneously making them more valuable customers for our current and future retail partners.
Incorporating security-focused technology from partner company Cipherium, we'll be able to better couple with the Point of Sale systems of individual stores to deliver predictive analytics and programmatic ad solutions within the brick-and-mortar environment.
A key differentiator is that our solution is designed to deliver product lift in specific categories for our advertisers and retail partners. By rolling out the new technology, ROI is quantifiable at the point of sale. And our head and heart approach also incorporates an enhanced entertainment experience within each outlet, from better music, custom content produced by the Blue Creative Group, and custom-developed radio solutions for each retailer.
"There are certainly in-store audio solutions out there, but Tring is not just another in-store audio company," says Andrew Casson. "We're at the crossroads of entertainment, customer engagement, data analytics, and retail sales. It may sound complex at first, but our sales message is simple: we create sales lift and create revenue-share opportunities for our clients. Having the data to shape how we engage customers within the retail environment is a game changer."
Researching on how to evolve a market with a better technology solution is at the heart of what Fresnel does and how we approach every investment. Going into 2020 Q1, we're excited to work with our existing client base, expanding this key grocery business, and driving media sales into these partner channels. With this firm foundation in place, as part of our value-creation plan, Tring Live Media will then move into other vertical markets including outdoor recreation, equine, marine, and arts and crafts.
A new name, new technology, and a new year are powering one of Fresnel's most exciting endeavors full steam ahead. We look forward to sharing all the latest news and evolution with you as they roll out. Stay tuned!