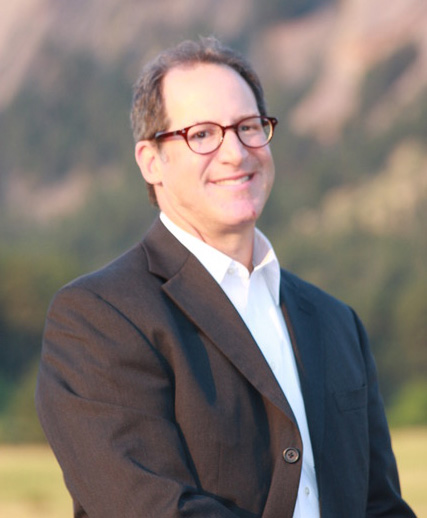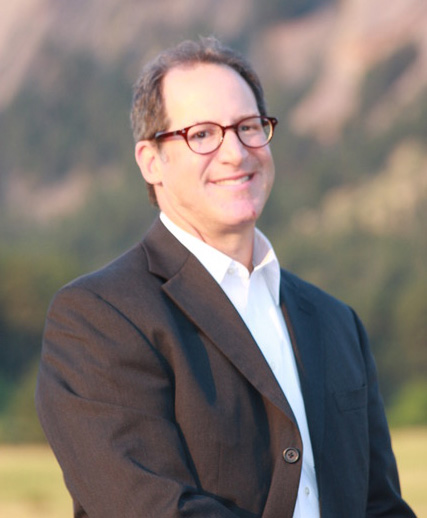 Brett Guarrero is an Expert-in-Residence for The Fresnel Companies and is an industrial engineer, inventor, and consultant whose experience melds technology and management theory to optimize results.
"Our Experts-in-Residence are a key part of our Enterprise Optimization strategy," says Andrew Casson, founder and managing partner of The Fresnel Companies. "They each bring a unique set of skills and an outlook that can provide immediate benefits to our portfolio companies. Brett has a proven record of creating opportunities for new technology through communication, education, motivation, and the integration of collaborative team-building methods. His engineering background helps him build consensus among teams to share a complete understanding of the goals at hand. Simultaneously, he seeks opportunities to cross-pollinate with other portfolio companies, a key aspect of Enterprise Optimization."
Brett owns BPG, LLC, an interdisciplinary engineering and consulting firm located in Broomfield, Colorado. BPG specializes in energy-system assessments, design, and project management. Brett is also co-founder of Enzo USA, Inc., an energy system supply company, also headquartered in Broomfield. Enzo manufactures custom thermal management products for a range of industrial, institutional, and energy clients. Their products include custom pre-insulated utility enclosures, wall assemblies, tanks, and containment piping products.
He holds degrees in industrial engineering, finance, and marketing, with math and physics minors. He also holds a Master of Science in Management, with an emphasis on leading technical teams, as well as many certifications surrounding energy management.
One reason Brett enjoys his role as an Expert-in-Residence with Fresnel is that he combines his education, professional and life experience, and global travel with his innate ability to create simple, but unique solutions for technical challenges. While Brett has brought his thought leadership to numerous companies as an employee and consultant, this Expert in Residence enjoys combining the full depth of his technical expertise with the ability to know his audience and explore all possible solutions.
Brett started his career in the family's tool and die business, developing a fascination for watching products emerge from a chunk of metal and learning how those little products, assembled correctly, created full machines. He's invented and patented products, and helped others patent their products. Hooked on systems theory, Brett found he could analyze the benefits of integrating new technology and look at it against the backdrop of a market, while also considering the finance side of the equation. These skills let him offer helpful insight to technology companies under the Fresnel umbrella.
"I think one of the really interesting steps in the patenting process is the landscape," he says. "Where does your product fit into the global landscape? And, how many resources does it make sense to put behind it, based on the potential revenue of this really cool gee-whiz product?" He understands the software and tools that help companies get to those decision points and enjoys getting to know the ownership.
Since Brett has been through it, he's felt the lumps and pains of pursuing his own patents and getting product to market. "I think you can help people more if you have experience doing the thing that you're coaching them on," he says. "You get a sense, for better or for worse, if they're ready to let go of their baby—their invention. And you can help them along to say, Is it the right time?" Anyone who has been a part of momentous decisions regarding investment, product development, and company growth knows this is a key aspect to the decision.
The people with whom Brett interacts—CEOs, CFOs, and COOs—generally stay really busy keeping their companies afloat. They're also busy with their investment pool, and they have a family life as well. Brett adds value by coming in and reviewing the landscape, helping them to think critically about the things that need to be solved first. "I often assist by first identifying and defining the 'research question,'" he says. "It's that thing you know, or want solved, but haven't yet carved out of the stone." In an effort to keep stakeholders involved and focused on the organization's purpose, Brett communicates, integrates, and continually revisits the goals and priorities of the company. This key strength is what Brett brings to the discussion as an Expert-in-Residence.
His experience has taught him that, to get a point across to a group of people with many different learning styles, it is often necessary to teach people precisely the look and feel of how their daily work results in what is most useful for the whole company. The diverse companies he encounters within the Fresnel portfolio benefit from his agile style. "Teaching this is second nature to me," he says. "I am able to teach nearly any topic to nearly any audience." His résumé backs this up, showing he has taught technology to previously incarcerated adult women enrolled in an associate degree program, electromechanical assembly process and J-standards soldering to personnel serving customers including NASA, nuclear medicine, and the military, and business process system improvement techniques to CEOs and boards of directors.
He's excited to work with The Fresnel Companies, chiefly because the variety of projects is so diverse. The work as an Expert-in-Residence allows him to amplify his effect by letting him work with multiple companies, with their management and their ideas, helping them develop their systems and scale up their production effectively.
Perhaps the most appealing aspect of The Fresnel Companies to Brett is the idea of looking for the synergies that could exist between the portfolio companies, spotting opportunities and capitalizing on them, in ways that benefit everyone involved. "Some people do Sudoku or puzzles, and some people look for connection opportunities," Brett says. "Joseph Jaworski wrote a fun little book called Synchronicity that describes a cubic centimeter of opportunity—every day this little, pea-size thing is floating around. And it's up to us to find it."