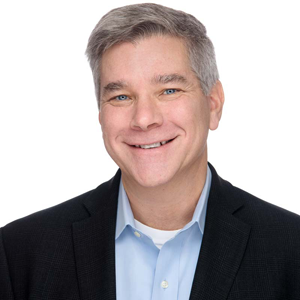 Rich Stern
Rich currently serves as a founding Partner of Saltbrook Capital Partners which provides management expertise and growth equity to cloud-centric technology providers. He is also a strategic advisor and member of several boards.
Previously Rich was an Executive Vice President at Avanade, responsible for its Global Azure business, which included all cloud applications, infrastructure solutions and managed services. Under Rich's leadership, Avanade won the Microsoft Azure Partner of the Year Award in 2017, the SAP on Azure Award in 2018, and grew to a multi-billion-dollar enterprise.
Prior to his Executive Vice President role, Rich was the Corporate VP, Global Technology Infrastructure, where he led the global consulting workforce. He set the strategic direction of the business through the development of assets and solutions, working closely with the sales teams to understand client demand and deliver success. As the Workplace Transformation Services (WTS) domain global lead, he helped organizations transform their workplace environments through the strategic use of the latest technologies, processes, and delivery models.
Rich was also a Corporate VP of the US West Operating Unit. He and his team were responsible for driving the West operating unit's sales, revenue, and profitability. He transitioned into the role in 2010 after leading the Americas Service Line organization, where he managed Avanade's team of consultants who shaped and delivered client projects across the Americas.
A veteran IT leader, Rich has more than 30 years of consulting and business experience. He joined Avanade from Resolute where, as the President and Chief Operating Officer, he was responsible for setting strategic direction and overseeing day-to-day operations.
Prior to joining Resolute, Rich worked for Hewlett-Packard following HP's acquisition of Extreme Logic, where he managed the Enterprise Application Services business.
He spent six years at Microsoft as general manager of the Industry Solutions Group, managing its P&L, and as director for the East Region and practice manager of Microsoft's NY Metro Consulting Services Group, with a focus on financial services. Before his tenure at Microsoft, Rich held various positions in Sybase's consulting organization, where he worked with CEOs and CTOs to help plan and deliver enterprise-wide information systems.
Rich has a Bachelor of Science in Marketing from Saint John's University.  He and his wife, Carol, live in Northern California.