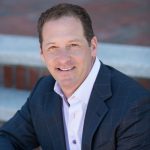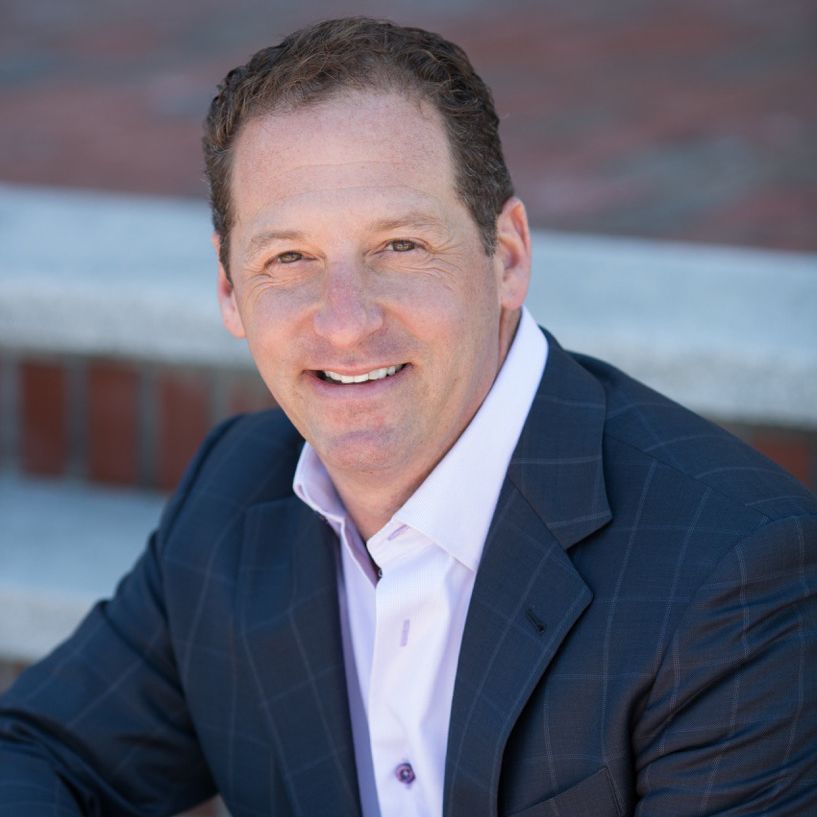 Andrew B. Casson
Founder & Managing Partner
At Fresnel, Andrew continues to dedicate his career to entrepreneurial management and leadership, serving as the architect of multiple capital funding strategies and business ventures. Prior to forming The Fresnel Companies, Andrew founded and managed several successful startups in the financial, technology and communications industries, including serving as the Chairman and CEO of Digitic Systems, LLC, a specialist in the workflow management software market, and as the CEO of C-Comm, Inc., focused on the telecommunications services industry. Andrew has also lent his expertise and guidance to several other startups. At Fresnel's VXP Radio Network, he applied his experience to the enhancement and refinement of VXP's organization, systems, procedures and services to support its expansion into a global media company.
Andrew is Chairman of the Board of The Fresnel Companies and also serves on several other corporate, charity and government boards including Chairman of the Newburyport Harbor Commission. Andrew values the community involvement this position allows and the direct working relationships with the United States Coast Guard and the City of Newburyport.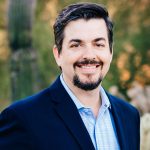 Thomas D. Thies
Co-Founder & Manager
Tom's entrepreneurial career began at an early age. Prior to graduating from Kansas State University, he was recognized as a National Entrepreneur of the Year by an international financial advisory publication. This early experience launched a career of advising, coaching, leading, managing and acquiring businesses. Through 25 plus years of startups, turnarounds and expansions, Tom has engineered a systematic approach for turning business models into scalable successes. With direct leadership experience in automated merchandising, banking technology, consumer product marketing, advertising and analytics, Tom possesses a unique ability to identify companies and forward-thinking concepts that generate growth. He had been with the co-founding and expansion of Clearly Ice & Water, VXP Radio, and Emergent Payments, after identifying each of these opportunities in their early stages.
Tom served as a distinguished lecturer at several universities, teaching entrepreneurship and management principles to students and business leaders. Privately, he dedicates his time to provide resources and informational support to the Autism community and, along with his wife and children, helps families of children with developmental disabilities through youth sports and other life enhancing programs.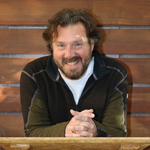 Andrew Murphy
Partner
In 2017 Andrew joined the Fresnel team and brought his extensive background and experience to our portfolio. His passion for productive efficiency is complemented by a strong skill set in evaluation, management, data and market analytics. Previous experiences in managing executive teams in a multi-company setting grant him a unique perspective that benefits the Fresnel model.
Andrew founded and served as the Chief Executive Officer for Innovative Livestock Services, Inc., a commercial cattle feeding and farming operation based in Great Bend, Kansas. Prior to ILS he was the President and General Manager of Great Bend Feeding, Inc., a family owned and operated company until joining the ILS group of feedyards.
He is a 1993 graduate of Kansas State University with a BS in Animal Science. He has a Masters of Agriculture from Texas A&M in 1995. In 2006, he was awarded the Outstanding Young Alumnus Award from the Kansas State University College of Agriculture.
Experts-in-Residence
A critical component of the Enterprise Optimization methodology is our team of Experts-in-Residence.  With this team we have brought together elite business people from wide ranging market segments, leaders in business with a desire to share their expertise and experience. Our goal is to have an environment that engages both our new business leaders and our more experienced colleagues, encouraging them to share ideas and explore paths that might not be discovered without input from both sectors. The Experts-in-Residence roll up their sleeves and take an active role in the businesses.  They are coaches and act as a sounding board for the companies' leadership teams regarding personnel, customer, supplier, competitor, financial and other matters, while sharing wisdom and advice regarding managing and growing the businesses.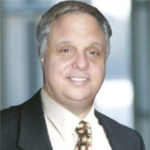 Fred Balboni
Fred is Founder and CEO of the Balboni Communication Group, LLC, a full-service, integrated Artist Development/Management, Public Relations and Government Relations agency. He is globally recognized as a communications expert, specializing in broadcasting, government affairs, public relations, crisis communications, branding and identity, radio/video production, negotiation, promotion and artist management.
Prior to founding BCG, Fred's varied achievements include on-air government and general assignment reporting, state and federal government lobbyist for the pharmaceutical industry, and key strategist for state and federal senatorial campaigns. Since 2005, he has managed and represented musicians including Grammy Hall of Fame members The Platters—as founded by deceased client Herb Reed, naming member of the iconic group.
Fred leverages his communications experience to provide fluid rebranding for the clients he represents, taking advantage of the synergies created across media platforms. He is an alumnus of Emerson College in Boston, where he received his Bachelor of Science degree in Speech, concentrating in communication, politics and law, and his Master's Degree in Education. Fred also works as a child advocate within the Massachusetts school system, giving a voice and representation to those most vulnerable who cannot always speak for themselves.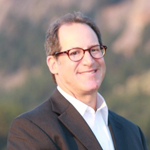 Brett Guarrero
Brett started his career at a young age working in the family's tool and die business. He holds a BS degree with majors in Finance and Marketing, as well as a BS degree in Industrial Engineering with Math and Physics minors. More recently, Brett has completed a Master of Science in Management, with emphasis on leading technical teams. In addition to his formal education, Brett has obtained many certifications surrounding energy management. His extensive education, life experience and global travel have culminated with his innate ability to create simple, but unique solutions for some of the world's greatest challenges. Brett has brought thought leadership to numerous companies, combining the full depth of his technical expertise with the ability to know his audience and exploring possibilities from simple to complex.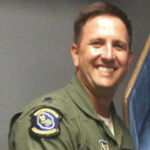 Colonel Nicholas B. Kavouras (USAF, Retired)
Colonel Nick "CJ" Kavouras ascended through the officer ranks of the United States Air Force and Florida Air National Guard, serving in a number of senior leadership positions. While serving as an F-15 Mission Commander 1999-2000, Col. Kavouras led combat missions over Iraq during Operations Northern and Southern Watch, enforcing the United Nations sanctions. In 2004 he served in the Asian Theater developing joint and multi-national integrated air defense plans for the Korean Peninsula.
After leaving the active duty Air Force in 2001, Col. Kavouras accepted a position in the Florida Air National Guard serving in senior leader positions as an F-15 Eagle and F- 22 Raptor instructor and evaluator pilot. In 2013, he accepted a position as a Southwest Airlines 737 first officer and continued serving with the Florida ANG in a part-time capacity. In 2015. Col. Kavouras was asked to return to active duty in the Florida ANG and after being promoted to the rank of Colonel, was selected as Chief of Air Combat Operations for the Continental U.S. Region of NORAD (CONR) and NORTHCOM. His primary responsibility in this "24/7 no fail mission" was to maintain the United States air defense shield which oversees and protects U.S. airspace including all private, commercial, and military flights, while identifying and terminating any and all threats to the United States and its interests.
Most recently he was a key player in air security planning for the last three Super Bowls, POTUS, and working with multiple Federal Agencies, including FEMA, in Defense Support to Civil Authorities (DSCA) during three major 2017 hurricanes. Col. Kavouras is an expert in data analytics, informational security and situational crisis management. He provides The Fresnel Companies with key contacts, expertise in a variety of technical areas, along with substantial management and leadership guidance.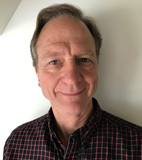 Peter Kohutanycz
Peter is a senior consumer and business professional with a passion for retail and consumer analytics. As the former Director of Business Insights for Ahold USA, Peter is proficient in synthesizing disparate consumer, marketplace and brand intelligence to guide clients towards future opportunities as well as demonstrate how these translate into success for the business. Peter is a subject matter expert in primary consumer research, strategic planning and assessment, promotion evaluation and sales forecasting. He has a deep history in retail as well as Consumer Packaged Goods companies such as Gillette, General Foods and Quaker. Peter is currently supporting The Fresnel Companies and Digital Latitude as Chief Data Analyst working with the Department of Defense – DECA/ Defense Commissary Agency.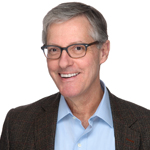 Don Koscheka
Don is a seasoned information technology and business strategy director. He is currently a principal at Salt Brook Solutions. Previously, he was General Manager of the technology firm BlueMetal Architects, Inc in New York.
Prior to his time at BlueMetal, Don was a leader at Microsoft Corporation for 17 years in both consulting and technical marketing roles. While there, he consistently delivered multimillion-dollar revenue increases coupled to cost decrease initiatives by implementing a deep strategic approach on every project.
Don led the team that developed Microsoft's Enterprise Sales Portal (ResourceOne) including user requirements analysis, system design, information architecture, and development. The sales portal was based on Microsoft's Knowledge Center and aggregated content from 80 product groups into one easy-to-browse site while reducing content publishing costs by more than $2MM per year.
Throughout his career, Don has earned a reputation as a strategic thinker with a proven record of developing innovative solutions enabling clients to maximize IT value and ROI. He combines strong leadership skills with a unique and deep understanding of technical businesses, particularly how to develop business units and create new revenue streams.
Other career highlights include serving as the Director, Collaboration Technology at Paragon Computer Professionals where Don led the team that developed a language translation management solution for SharePoint 2010, and was the lead architect in developing an internet portal for health care professionals using SharePoint 2010.
While working as a software developer at Apple for 10 years, Don designed and developed the networking infrastructure for the Macintosh HyperCard programming language which allows Mac's to share information and applications across local area networks. He provided implementation consultation to clients and ISV's that incorporated this technology into their solutions. HyperCard was cited by Tim Berners Lee as one of his inspirations for the world wide web.
At Apple, Don also co-developed, with a small team of four engineers one of the first integrated software packages.  This product included Word Processing, Spreadsheet and Database capabilities. After it was sold to Microsoft it became known as Microsoft Works, the predecessor to Microsoft Office.  It became a major commercial success.
Don earned his BS in Electrical Engineering from SUNY/Buffalo and has an MBA from Montclair University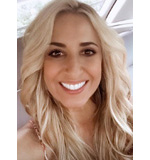 Lisa Meade
Lisa is an advertising industry veteran, with more than 30-years experience developing winning strategies. During the last 12 years, Lisa ran the Texas office and oversaw the Southeast for Fox News and Fox Business networks advertising sales divisions. Additionally, Lisa owned part of Fiesta Automotive insurance—the first nationally driven franchise opportunity for the category in the Hispanic arena.
Her career started in New York developing and creating synergies between networks and brands. Highlights include creating a partnership with Aflac and the NFL on FOX with the Aflac trivia question, and negotiating with the PGA and CBS to create the MasterCard colonial, Prudential at the half (NBA) as well as working on L'Oreal and the women of worth campaign. Other notable brands include BMW, Citibank, Braun, Mennen, and Discovery networks.
Lisa has lived in Dallas for 23 years and has sat on the board of directors for the DREAM FUND and the Dallas ad league. She is also an advisor for a patent pending system approach to visually facilitating Contact Interaction Management.
She's enjoys a life well lived as a philanthropist, a mother, and a mentor.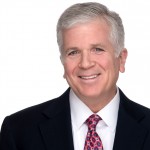 Frank Murphy
Frank joined The Fresnel Companies as an Expert-in-Residence in 2018. He has a broad and deep set of business experiences acquired over a successful career working with a range of organizations from large established companies to early-stage startups. Most recently, Frank co-founded and served as COO for the technology firm BlueMetal Architects. Under his leadership, BlueMetal was acquired by Insight Enterprises. Prior to the formation of BlueMetal, Frank spent 20-plus years at Microsoft Corporation, where he held several management and sales leadership positions. He remains an active entrepreneur and has advised and invested in several startup organizations. Frank received his undergraduate degree from Boston College and has an MBA from Rutgers University.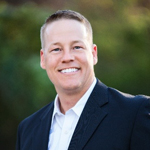 Terry Reeves
Terry has consulted within the litigation support space since 1993. He worked as a production operator for Night Rider Overnight Copy Service, which was eventually purchased by Alcoa Holding Company. He experienced every aspect of the litigation lifecycle and in 2001 he became the founding officer of Elite Document Technology, one of the fastest growing service providers in the southern United States serving clients nationwide. Throughout his career, Terry has primarily focused on business development & consulting. He has applied his expertise on numerous large cases involving complex electronic discovery matters, litigation holds, information governance and digital forensics matters.
Terry understands the trends driving the legal technology community and continually evolves Elite's practices, practices, operational models and culture accordingly to stay ahead of the curve. Elite Document Technology's award-winning approach guides clients effectively and efficiently through the entire litigation life cycle.
Elite Document Technology along with Elite Depositions was voted as "TEXAS' BEST" provider of Computer Forensic, eDiscovery, and Court Reporting Solutions by Texas Lawyer Magazine for the 8th consecutive year, along with being recognized on a national level through corporate publications. Terry has enjoyed success in the merger & acquisition of four companies over the past 15 years.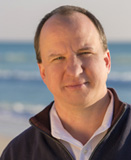 George Sass Jr.
George is a media and marketing veteran with more than 25 years of experience developing and managing winning brand strategies. During this career he has won multiple media industry awards, and was recognized by Folio Magazine in 2016 as one of the top 100 "Corporate Catalysts" in media. Most recently he served as the Global Marketing Director for Grand Banks Yachts, a Singapore based builder of luxury yachts.
Previously, George was with Active Interest Media (AIM) for six years, where he served as the editor-in-chief of Power & Motoryacht and the editorial director of the AIM Marine Group. During this time, he also served as Executive Producer for two seasons for Anglers Journal Channel Television which aired on the Discovery Channel.
In 2015, he was tapped by Active Interest Media to serve as Managing Director and launch Catapult Creative Labs, a creative services division working across multiple markets, including outdoor, equine, home, and health. George and his team produced marketing programs for a diverse group of clients including Deer Valley Resort, Solitude Mountain, The Four Seasons at Costa Palmas, Luitpold Animal Health, KindredBio, Natural Retreats, Outer Reef Yachts, Merrell, J/Boats, and WF Young.
Prior, George served as COO for a privately held magazine start-up. After developing and launching two new magazines with partners, George joined Yachting magazine as the editor-in-chief. He assembled a team to turnaround the sleepy brand to a national award-winning enterprise. Before entering into the publishing industry, George spent several years in the ad agency business where he managed the account services and new business development teams for family owned advertising agency Sass Communications. The New York and Annapolis, Maryland based company specialized in fashion, commercial real estate, and sports marketing. Clients included VF Brands, Umbro Soccer, STX Lacrosse, Delsey Luggage, US Paint, and Miami's Bayside Marketplace.
George has previously served as a judge for multiple years for the prestigious National Magazine Awards produced by the American Society of Magazine Editors and Folio Magazine's Eddie Awards. He is currently working with Fresnel to support its efforts in developing and executing brand strategies for its individual portfolio companies.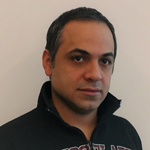 Dr. Art Sedighi
Art is a Wall Street technology executive with more than 18 years of experience planning, designing, developing and having end-to-end ownership of large enterprise-wide solutions within the worldwide financial services industry. He managed cross-functional teams that specialized in building and supporting solutions to help increase revenue and contribute to bottom-line driven business strategies, responsible for driving adoption strategy across the enterprise for high-profile IT projects. Art was the founder and CTO of a dense-computing systems company acquired by Univa in 2008.
He became the Global Head of HPC and Grid Engineering at Bank of America/Merrill Lynch, then moved to Morgan Stanley, where he was focused on design and implementation of the Target State Architecture (TSA) for the Bank. Art joined Noble Markets as the VP of Engineering, where he ran product development and engineering for an FX real-time clearing infrastructure based on Blockchain technology. His expertise is in the areas of Financial and Regulatory Technology and its implications and impact on the Global Financial Markets, and behavioral economics vis-a-vis impacts in large shared infrastructures such as Cloud and Blockchain.  Art received his PhD from Texas Tech University in Systems Engineering, holds a Masters in Bioinformatics from the Johns Hopkins University, and a Masters in Computer Science from Rensselaer Polytechnic Institute.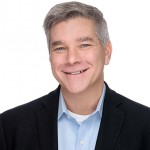 Rich Stern
Rich currently serves as a founding Partner of Saltbrook Capital Partners which provides management expertise and growth equity to cloud centric technology providers. He is also a strategic advisor and member of several boards.
Previously Rich was an Executive Vice President at Avanade, responsible for its Global Azure business which included all cloud applications, infrastructure solutions and managed services.  Under Rich's leadership, Avanade won the Microsoft Azure Partner of the Year Award in 2017, the SAP on Azure Award in 2018, and grew to a multi-billion dollar enterprise.
Prior to his Executive Vice President role, Rich was the Corporate VP, Global Technology Infrastructure, where he led the global consulting workforce. He set the strategic direction of the business through the development of assets and solutions, working closely with the sales teams to understand client demand and deliver success. As the Workplace Transformation Services (WTS) domain global lead, he helped organizations transform their workplace environments through the strategic use of the latest technologies, processes, and delivery models.
Rich was also a Corporate VP of the US West Operating Unit. He and his team were responsible for driving the West operating unit's sales, revenue, and profitability. He transitioned into the role in 2010 after leading the Americas Service Line organization, where he managed Avanade's team of consultants who shaped and delivered client projects across the Americas.
A veteran IT leader, Rich has more than 30 years of consulting and business experience. He joined Avanade from Resolute where, as the President and Chief Operating Officer, he was responsible for setting strategic direction and overseeing day-to-day operations.
Prior to joining Resolute, Rich worked for Hewlett-Packard following HP's acquisition of Extreme Logic, where he managed the Enterprise Application Services business.
He spent six years at Microsoft as general manager of the Industry Solutions Group, managing its P&L, and as director for the East Region and practice manager of Microsoft's NY Metro Consulting Services Group, with a focus on financial services. Before his tenure at Microsoft, Rich held various positions in Sybase's consulting organization, where he worked with CEOs and CTOs to help plan and deliver enterprise-wide information systems.
Rich has a Bachelor of Science in Marketing from Saint John's University.  He and his wife, Carol, live in Northern California.