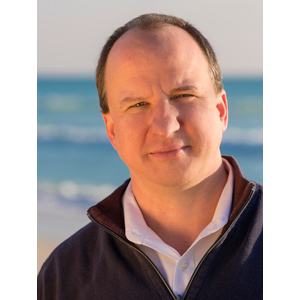 George Sass Jr.
CEO, Blue Creative Group
George is a media and marketing veteran with more than 25 years of experience developing and managing winning brand strategies. During this career he has won multiple media-industry awards, and was recognized by Folio Magazine in 2016 as one of the top 100 "Corporate Catalysts" in media. Most recently he served as the Global Marketing Director for Grand Banks Yachts, a Singapore-based builder of luxury yachts.
Previously, George was with Active Interest Media (AIM) for six years, where he served as the editor-in-chief of Power & Motoryacht and the editorial director of the AIM Marine Group. During this time, he also served as Executive Producer for two seasons for Anglers Journal Channel Television which aired on the Discovery Channel.
In 2015, he was tapped by Active Interest Media to serve as Managing Director and launch Catapult Creative Labs, a creative services division working across multiple markets, including outdoor, equine, home, and health. George and his team produced marketing programs for a diverse group of clients including Deer Valley Resort, Solitude Mountain, The Four Seasons at Costa Palmas, Luitpold Animal Health, KindredBio, Natural Retreats, Outer Reef Yachts, Merrell, J/Boats, and WF Young.
Prior, George served as COO for a privately held magazine start-up. After developing and launching two new magazines with partners, George joined Yachting magazine as the editor-in-chief. He assembled a team to turnaround the sleepy brand to a national award-winning enterprise. Before entering into the publishing industry, George spent several years in the ad agency business where he managed the account services and new business development teams for family-owned advertising agency Sass Communications. The New York and Annapolis, Maryland-based company specialized in fashion, commercial real estate, and sports marketing. Clients included VF Brands, Umbro Soccer, STX Lacrosse, Delsey Luggage, US Paint, and Miami's Bayside Marketplace.
George has previously served as a judge for multiple years for the prestigious National Magazine Awards produced by the American Society of Magazine Editors and Folio Magazine's Eddie Awards. He is currently working with Fresnel to support its efforts in developing and executing brand strategies for its individual portfolio companies.