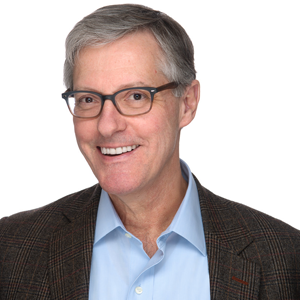 Don Koscheka
Don is a seasoned information technology and business strategy director. He is currently a principal at Salt Brook Solutions. Previously, he was General Manager of the technology firm BlueMetal Architects, Inc in New York.
Prior to his time at BlueMetal, Don was a leader at Microsoft Corporation for 17 years in both consulting and technical marketing roles. While there, he consistently delivered multimillion-dollar revenue increases coupled to cost-decrease initiatives by implementing a deep strategic approach on every project.
Don led the team that developed Microsoft's Enterprise Sales Portal (ResourceOne) including user-requirements analysis, system design, information architecture, and development. The sales portal was based on Microsoft's Knowledge Center and aggregated content from 80 product groups into one easy-to-browse site while reducing content publishing costs by more than $2MM per year.
Throughout his career, Don has earned a reputation as a strategic thinker with a proven record of developing innovative solutions enabling clients to maximize IT value and ROI. He combines strong leadership skills with a unique and deep understanding of technical businesses, particularly how to develop business units and create new revenue streams.
Other career highlights include serving as the Director, Collaboration Technology at Paragon Computer Professionals, where Don led the team that developed a language-translation management solution for SharePoint 2010, and was the lead architect in developing an internet portal for healthcare professionals using SharePoint 2010.
While working as a software developer at Apple for 10 years, Don designed and developed the networking infrastructure for the Macintosh HyperCard programming language which allows Macs to share information and applications across local area networks. He provided implementation consultation to clients and ISV's that incorporated this technology into their solutions. HyperCard was cited by Tim Berners Lee as one of his inspirations for the world wide web.
At Apple, Don also co-developed, with a small team of four engineers, one of the first integrated software packages. This product included Word Processing, Spreadsheet and Database capabilities. After it was sold to Microsoft it became known as Microsoft Works, the predecessor to Microsoft Office.  It became a major commercial success.
Don earned his BS in Electrical Engineering from SUNY/Buffalo and has an MBA from Montclair University.