Insights from Parker Street
Check back each month to hear observations and updates from Andrew Casson, Managing Partner of The Fresnel Companies.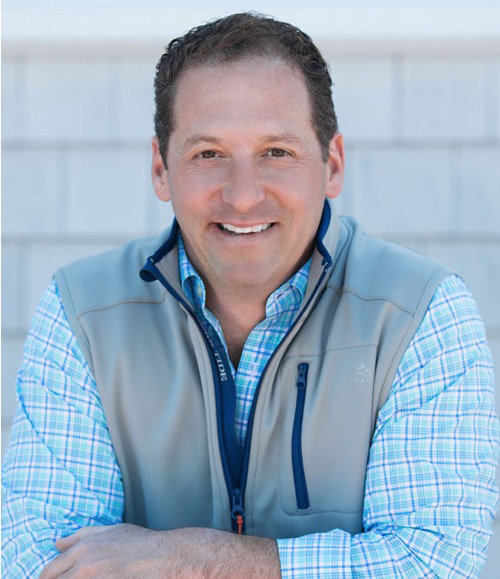 Frequent Flyer Karma
I spend too much time in the air and realize that most business travelers understand flying etiquette. Yet after accumulating a bunch of miles already in the New Year, I want to take an opportunity to get up on my soapbox about how some travelers act and treat those around them—even people who travel for a living. Cases in point.
I was traveling with our attorney Larry conducting due diligence on a possible acquisition. We both ended up getting upgraded to First Class. I was in seat 2D (an aisle) and Larry was in 3A (a window) and we were hoping to do some meeting pre-game. Not a problem, we just had to ask the person next to us to trade seats. Seems logical, right? Not this time.
When I asked the gentlemen next to me, who was sitting in a window seat, if he would trade with Larry, the response was an immediate NO! (Now please remember, I'm asking the guy to trade a first-class window seat for a first-class window seat one aisle back.) Wow, ok, we can handle this. Larry then asked the gentlemen next to him. You won't believe it—same response! A simple request to change from a first-class aisle seat to a first-class aisle seat was met with a "NO, this is my seat and I'm keeping it." Well, it sounded like this guy owned the aircraft.
The second case of human nature revealed itself while I was going to Florida with my family after several months of non-stop meetings. The kids were excited to see their grandfather and spend time on the beach. As we sat down in our bulkhead-row seats, my beautiful wife, Deb, sat in her aisle seat next to my son, Mitch, in his middle seat. And directly across the aisle, I took the aisle seat and my young daughter, Rachel, was in the middle seat next to me. As we get comfortable, a gentleman comes up and says to me, "Hey, you're in my seat." I proceeded to explain to him that I knew that, and asked him if he would mind trading seats with me so I could sit next to Rachel? Immediately, he said, "NO. This is my seat and I'm sitting there."
Fortunately, the guy sitting on Rachel's left in the window seat, heard this exchange and was kind enough to offer to trade with me and take my original seat. I thanked him and told him I was in 1C, in First Class, and told him we appreciated his kindness. You can't believe what happens next.
The guy in the aisle seat said, "Wait, you didn't tell me you were in first class. That seat's mine."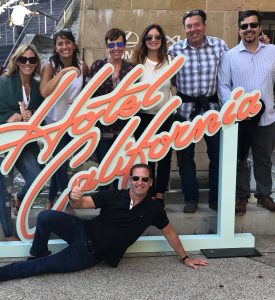 Finally, a few years back I was getting on a plane for LA. As I sat down in my seat, the young lady next to me kept looking towards the back of the plane. I asked if she was traveling with anyone and she responded that her husband was in row 3. I got up and changed seats with her husband and took his seat, so the couple could fly together.
Well you never know who you're going to meet. It turns out the guy next to me in my new seat in row 3 was the touring drummer for The Eagles. You never know how being nice is going to pay off. Here's a picture of our Fresnel partners and friends in La Jolla at the Eagles concert, tickets compliments of a new friend. Ah, don't you just love karma!