Insights from Parker Street
Check back each month to hear observations and updates from Andrew Casson, Managing Partner of The Fresnel Companies.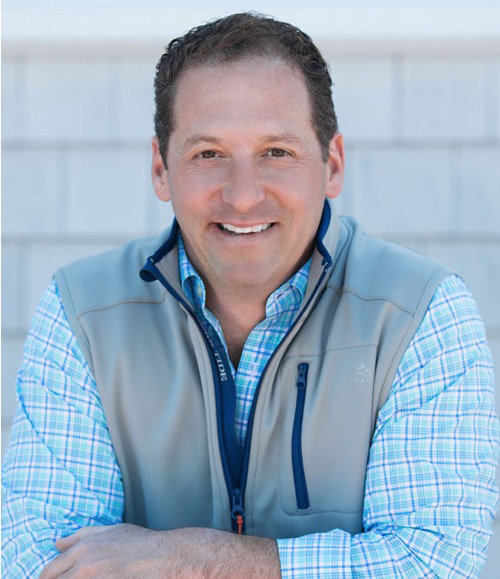 ---
Four Is Better Than One
Fresnel, it's a place where we pride ourselves on being different. But being different isn't always easy. As we all know, the status quo is comfortable. I cannot express how often I get asked why. Let me start to explain.
One of the most important aspects of Fresnel's approach to business is our focus on the balance between inventor and investor.  It is mind boggling to me that many firms that share some aspect of our space don't understand the balance.  For the investor, it's important you treat them as your family.  It's their hard-earned cash that they have entrusted with you.  Too often firms think the investor is lucky to be investing in them.  That in my opinion is a clear recipe for long-term disaster.
For the inventor or management of any one of our portfolio companies, we need the inventor to feel that they have a considerable stake in the ground. We always want our managers and executives to feel, "This is the last place I'm ever going to work." With this considerable position, we also have to balance the trust with a perspective of protection. Not just for us but for the investors whose money is at play. We do this by exercising control.
Fresnel takes an active management role in the companies we invest in.  As far as equity though, regardless of whether we have a minimum 20% equity stake or one that is much greater, we always have a position of super majority voting control. Usually when I deliver this message in initial conversations to a budding entrepreneur looking for an investment, I see that initial squirm and hesitation. They feel, "here we go again." Not in this case!
All of us get a little twitchy when the conversation inevitably gets back around to "control" and what that all means. I realize that nobody wants to become the corporate cliché of being pushed out of their company by a bunch of suits. That would certainly be a career low for a lot of people. It's at this point in conversation where I transition from CEO to Life Coach by explaining what this controlling voting position does not mean.
It does not mean that my partners and I have any desire to come into your office and tell you how to run your day-to-day business. We do not want to make you spend an inordinate amount of time forecasting unrealistic short-term growth numbers, then banging your head against the wall trying to meet these insane goals, and then having to explain why you didn't meet the topline number that we forced you to produce! Just that whole process alone—which is ubiquitous throughout business in my opinion—obliterates ingenuity and creativity, which is what made the enterprise appealing to Fresnel in the first place.
Our approach is simple. We want to provide the leaders of our portfolio companies with a clear runway so they can create and innovate. This can be accomplished by not only employing financial resources, but the right resources. My partners and I have each started, managed, and sold a wide variety of companies over our careers. This shared experience is what brought us together in the first place. We've learned through our successes and our failures, and we combine this battle-earned insight with the enthusiasm and ingenuity of the entrepreneur.
We also don't want the CEO or manager of a portfolio company burying their heads in spreadsheets looking at the numbers all day. We have people for this. Not only is that what Fresnel does extremely well, managing the financials also ensures there are no surprises which would have an adverse effect. No surprises, less stress for everyone, and more focus on the core objectives of the enterprise.
I know it contradicts the Barbarians at The Gates view that many people have about firms like ours, but at the end of the day I want the leaders and team members of our portfolio companies to be happy. We want to teach them how to be good, successful CEOs who realize the joy of taking their company to a place they never thought possible. During this process we might even collectively agree that the lead CEO role is not for them, and that's when my Life Coach hat comes back on. We often look for a position that makes them happy to tap into the skill set that created the company in the first place. And we always reward them for their ingenuity.
So yes, we apply some control parameters and our investors appreciate this. Yet we also ensure everyone is in control of their own destiny and that's pretty cool. No need to squirm.
posted on October 11, 2019